Annual Events
Sunbury's Revitalization, Inc. is the area's premier event host for a variety of festivities geared to audiences of all things fun.
With the Susquehanna River as backdrop or unique Market Street as a venue, SRI's annual event schedule is chock full of fun and activity for the entire family. Our community partners are pivotal to the success of every event we host and we're proud to join them in making Sunbury the place to be at any time of the year. For more details or to participate in any event contact us.
We look forward to seeing you at these events!
---
Market Street Hanging Baskets
May
Market Street
SRI's SPARC committee has been beautifying the City of Sunbury for several years with the Market Street Flower Basket Program. With nearly 30 baskets placed on the light poles along Market Street, the downtown business district has been refreshed and renewed every season. Baskets are sponsored each year by individuals and businesses who are dedicated to improving and highlighting the local downtown. A contribution of $200 covers the initial cost of one basket including bracket, flowers and planting materials. Baskets can be replanted in the spring for $50. All contributions are tax deductible.Please send a check made out to "Sunbury's Revitalization, Inc." to 249 Market Street, Sunbury, PA 17801. Please indicate the name of the sponsor on your check.
---
Hometown Heroes Ceremony
May
Cameron Park
---
Sunbury First Fridays
The First Friday of the Month | May, June, July, September, October, November
4:00 pm-8:00 pm
Market Street and Cameron Park
Businesses on Market Street are invited to open their doors and bring business to the sidewalks of Sunbury. SRI Members not located on Market Street are invited to set-up shop in Cameron Park, where you can enjoy live music.
---
Movies on the River
June | July | August
River Front Park
Dusk
---

Sunbury River Festival
Third weekend in August
Summer in the Susquehanna River Valley means the return of the annual Sunbury River Festival!
---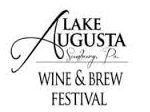 5th Annual Lake Augusta Wine and Brew Festival
 September
River Front Park
1:00 pm-5:00 pm
The Lake Augusta Wine & Brew Festival is a celebration of libations, music, food, and beautiful Lake Augusta.
Join us on the banks of the Susquehanna to sample some of the best wine & brews the state has to offer while enjoying the awesome sounds.
Attendees must be 21 years old, and a valid ID is required.
---
3rd Annual Business Pitch Competition
November
At the Biz Pitch Competition, finalists present their business plan to a panel of judges
Winner will receive a prize package including storefront rent in Sunbury.
---
Sunbury Late Night Shoppers
December 7, 2017
5:00 pm-9:00 pm
---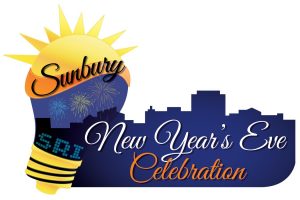 6th  Annual Countdown in the Downtown- New Year's Eve Celebration
December 31st
6:00 pm Cameron Park | VIP Tent 8:00 pm
Sunbury Cameron Park/Market and 4th Street
Ring in New Year at Sunbury's annual Countdown in the Downtown.
There will be something for everyone. Including, children's activities in Cameron Park, live entertainment at 4th and Market streets, fireworks, and the lighting of the Edison lightbulb.
The VIP is a ticket-only event for those 21 years of age and older that will include eatables from local restaurants and caterers to be enjoyed in a heated tent.
A valid ID is required for admission.
---
Photographs taken during an event may be used in promotional materials.