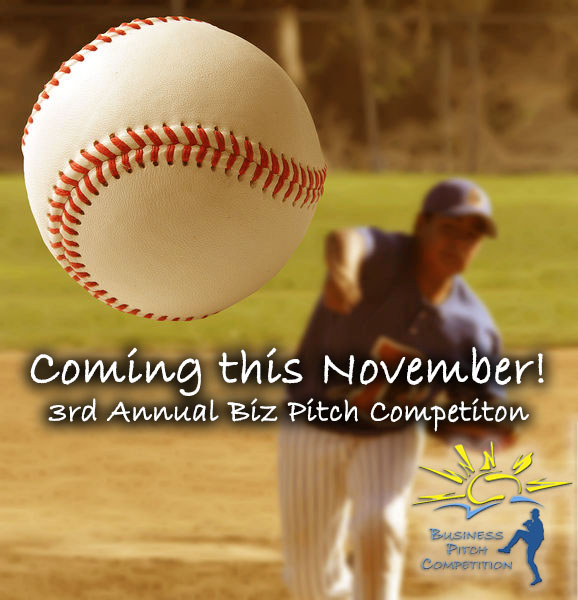 ABOUT THE 2016 BIZ PITCH
Sunbury's Revitalization, Inc. (SRI) knows that our area is full of creative, driven, and dedicated people who have vision for a NEW business that our valley can profit from.
The SRI Business and Economic Development Committee is excited to announce the 2nd Annual "Biz Pitch Competition" will be held in Sunbury, where one lucky start-up company will receive a prize package valued at more than $10,000!
Applications are due September 30, 2016. Applications for the competition will be available at the SRI office (249 Market Street, Sunbury) Or you may download and application by clicking here: Biz Pitch Application 2016
The selected Finalists will have the opportunity to present their business proposals at the Elks Lodge (26 S 2nd Street, Sunbury) on November 12, 2016. A panel of judges will then select the winner.
For more information on the competition, please contact:  Aimee Buehner – aimee@bowenagency.com or Loni Briner – lamartz@nshr.com
---
GENERAL RULES & GUIDELINES
Participants must be aspiring entrepreneurs interested in opening a business in Sunbury.
The competition will not be limited to any particular type of business.
Businesses must be new and not a second location or extension of existing business.
Subject to Eligibility and Terms and Conditions (provided with Application).
Applications must be turned in by midnight,
September 30, 2016.
---
WHAT'S BEING SCORED
Innovation.
Clarity.
Comprehensiveness.
Feasibility.
Wow factor!
---
SCHEDULE
Opening Pitch                      September 30, 2016
        1st Inning – Deadline for initial entries.
Umpire's Call                                 October 7, 2016
        Play Review – Finalists are selected and notified.
Second Pitch                               October 28, 2016
        2nd Inning – Final business proposals due.
Practice                                      November 4, 2016
        Final players will practice their presentations and receive constructive feedback.
Final –At Bat                          November 12, 2016
        Presentation of business pitches to the "officials" and the winner is selected!
---
Bucknell SMALL BUSINESS DEVELOPMENT CENTER
SRI has partnered with Bucknell's Small Business Development Center (SBDC) to make this competition possible. SBDC provides no cost confidential consulting to entrepreneurs and small businesses in Juniata, Perry, Snyder, Union, Northumberland, and Montour counties.
Are you looking for a place to start?
SBDC has helpful workshops to help you get started with your business:
---
EVENT SPONSORS
Service 1st Federal Credit Union
Sunbury Motors Company
Sunbury Broadcasting Corporation
Greater Susquehanna Valley Chamber of Commerce
The Elks Lodge #267
North Shore Railroad Company
---
In-kind Service Providers
The $10,000+ prize package is made possible by donated services from:
Apfelbaum, Apfelbaum & Apfelbaum
Asuro IT
David P. Snyder & Associated
Freebird Paperie
Greater Susquehanna Valley Chamber of Commerce
Sunbury Broadcasting Corporation
Sunbury's Revitalization, Inc.