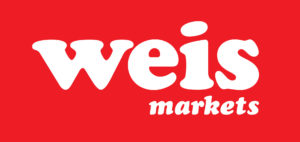 SUNBURY, PA – Sunbury's Revitalization, Inc. (SRI) is pleased to announce Weis Markets and UPMC Susquehanna as our Community Partners of 2018.
"UPMC Susquehanna Sunbury, formerly Sunbury Hospital, has always upheld its responsibility to supporting and serving the community," said Bob Williams, chief operations executive, UPMC Susquehanna Sunbury. "As any tight-knit community knows, UPMC Susquehanna Sunbury is more than a hospital—beyond the hospital walls, our staff play a vital role in supporting the communities they live in. As an organization, UPMC Susquehanna is committed to supporting the communities that we provide services in just like our staff. We do so by partnering with and supporting those who truly understand the needs of the community such as community leaders, groups like Sunbury's Revitalization, Inc., and others in their efforts. These leaders, organizations, and community members, like our staff, know what is best for their community because they live there and are invested."
From annual events to local contributions, Weis Markets and UPMC Susquehanna are committed to the efforts of SRI in moving the community of Sunbury forward.
"We're proud to partner with SRI in a community where we got our start and one where we continue to maintain a strong local presence." said Weis Markets director of public relations Dennis Curtin.
To learn more about SRI and the difference this organization and its partners are making, visit sunburyrevitalization.org or check find SRI on Facebook or Instagram.