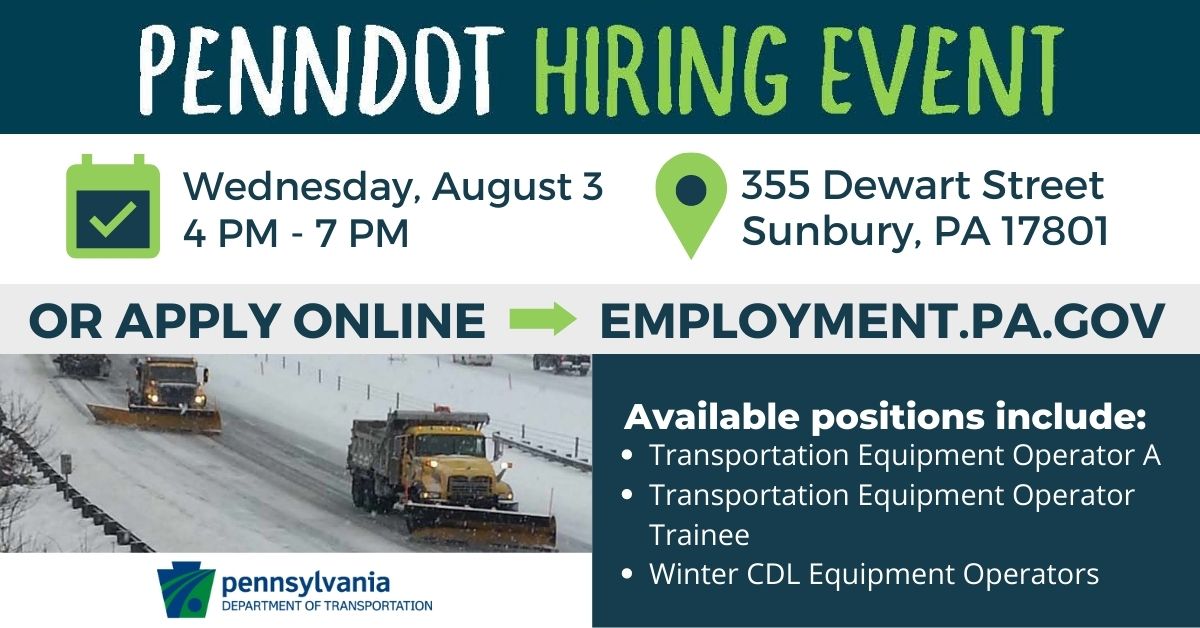 Are you looking for a rewarding career in the transportation field? Join us at the Northumberland County PennDOT hiring event on Wednesday, August 3, 2022, from 4 PM to 7 PM.
There may be on-the-spot interviews and conditional job offers for select positions, so please bring two forms of ID.
Available positions include: Transportation Equipment Operator Trainees, Transportation Equipment Operator-A, and Winter CDL Equipment Operators.
See additional opportunities and apply online at employment.pa.gov.
For questions, please email [email protected].