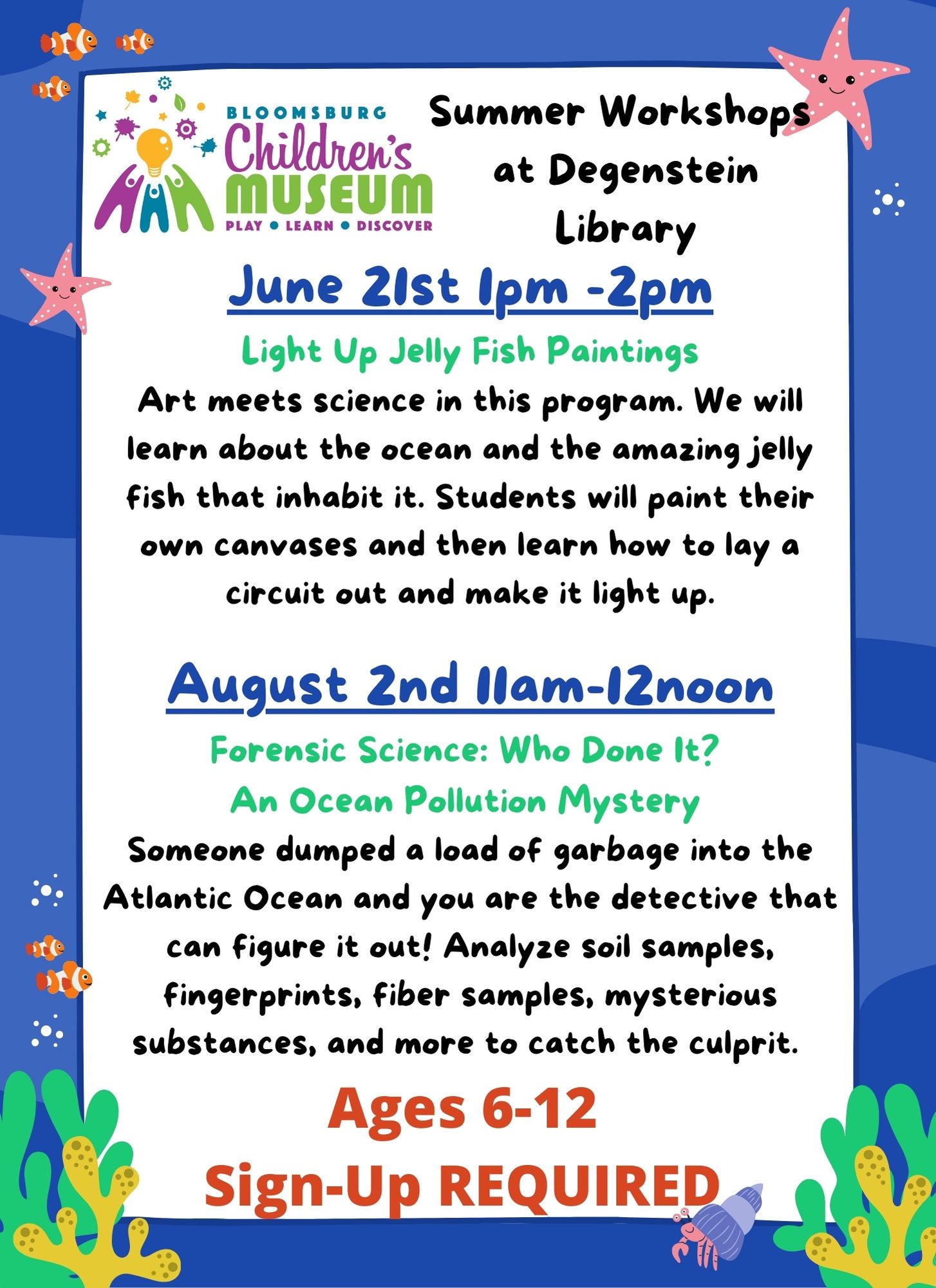 AGES 6-12
June 21st 1pm -2pm
Light Up Jelly Fish Paintings
Art meets science in this program. We will learn about the ocean and the amazing jelly fish that inhabit it. Students will paint their own canvases and then learn how to lay a circuit out and make it light up.
August 2nd 11am-12noon
Forensic Science: Who Done It?
An Ocean Pollution Mystery
Someone dumped a load of garbage into the Atlantic Ocean and you are the detective that can figure it out! Analyze soil samples, fingerprints, fiber samples, mysterious substances, and more to catch the culprit.
SIGN UP REQUIRED
SPACE LIMITED