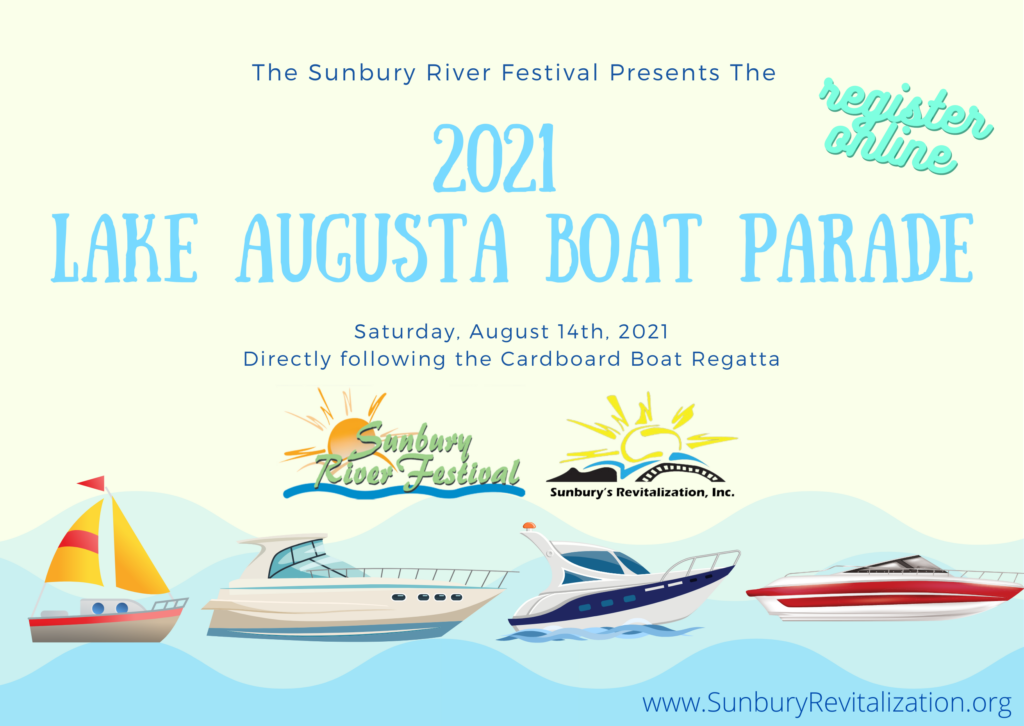 Pre-registrations are closed. All entries will have to register the afternoon of the parade at the Sunbury Marina prior to 6pm.
Cardboard boat building not your thing? You can still have fun on the water with us in the 2021 Lake Augusta Boat Parade.
Dress your boat in whatever theme you want and try to win 1st, 2nd or 3rd place. GO CRAZY! Dress up your pets, have theme music playing, paint your face, whatever you want. Make your boat the best in show.
Parade will start at White Bridge, just as was done in the past, and loop around the Sunbury Riverfront Park Amphitheater where judges will view your boat as you go by. You can then continue on to parade down to the Sunbury Social Club or go get your space for the concert & fireworks.
This event will take place directly after the Cardboard Boat Regatta – estimating around 6pm.
When it's over, take your boat over near our main stage and enjoy the Saturday Night River Festival Concert – DRIVE The Cars Tribute Band beginning at 7pm. Fireworks are scheduled for Saturday night.
If you have any questions, please contact Mike Santini, Boat Parade Chairperson or the Sunbury's Revitalization office.