Sunbury River Festival is brought to you, in part, with support from:
For over three decades, Sunbury River Festival has welcomed thousands of visitors to Sunbury for a weekend celebration of family fun, live entertainment, food and of course, the beautiful Susquehanna River, 2022 will be no exception!
The festival theme for 2022 is Art Comes Alive!  We are looking forward to showcasing local and regional artists, and creating an exciting, educational, and participatory experience for the community and visitors to the festival.
Sunbury River Festival kicks off Friday evening and carries through Saturday night, culminating in a live music performance and fireworks…it's fun for everyone! 
Friday Schedule
Chalk the Walk | Market Street | 10AM-6PM
Food & Vendors | Riverfront Park | 4PM – 10PM 
Live Painted Mural Project | Riverfront Park | 4PM-8PM
GREASE: Movie Sing-A-Long | Riverfront Park | 8:30PM-10PM
Unless otherwise noted, all events and activities listed below are free to the community thanks to our generous event partners and sponsors.
Live music with Root Shock
Join us along the river on Saturday night for a free live performance with Root Shock, their "sound is at once commanding and cathartic, but never at the expense of a velvety, carefully placed jazz or neo-soul lick."
Get all the details in our Facebook event.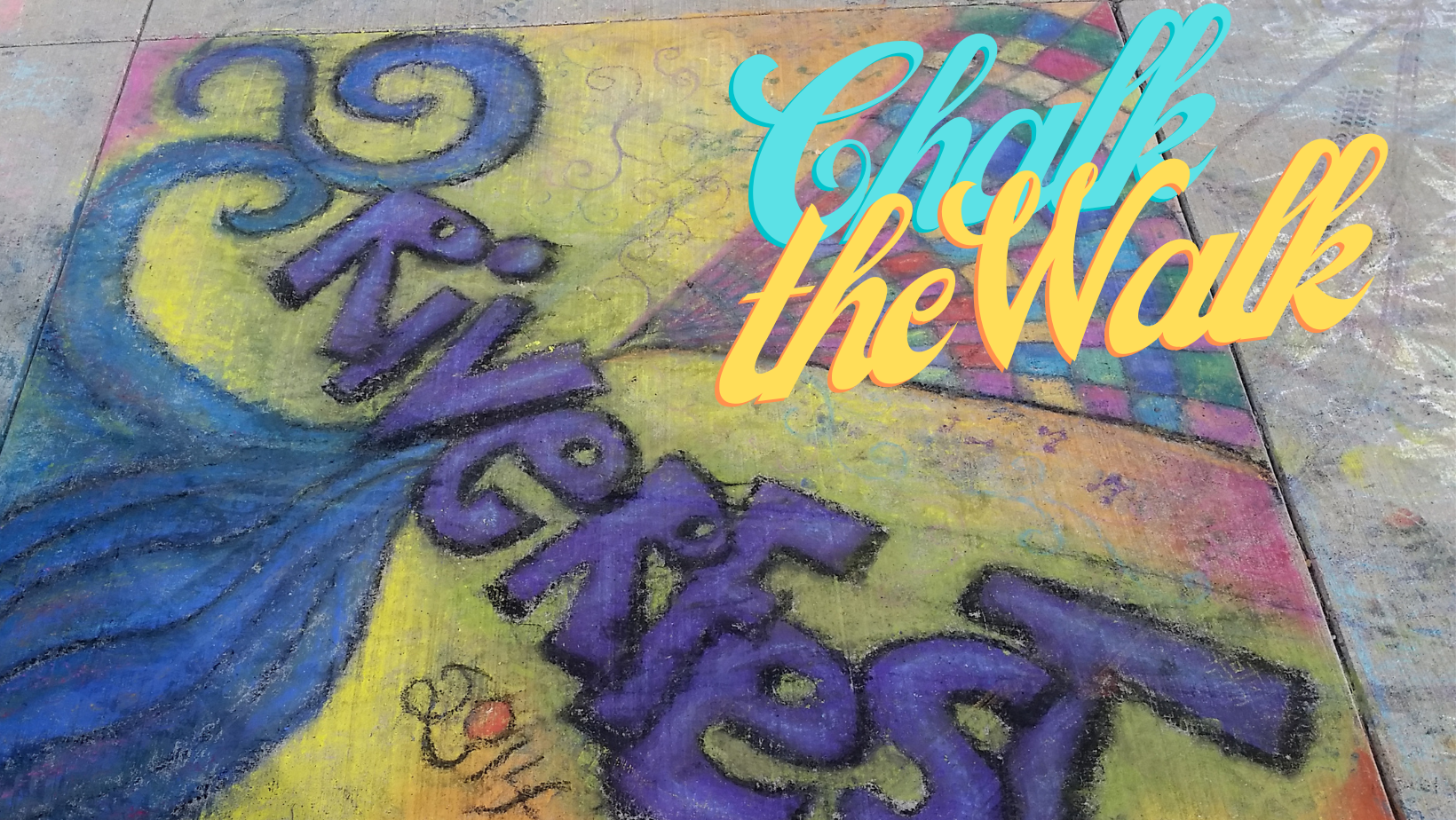 Chalk the Walk
In partnership with the Sunbury Arts Council, we are bringing Chalk the Walk back to Sunbury River Festival!
Stroll around Downtown Sunbury during River Festival to check out sidewalk chalk art from local artists of all ages.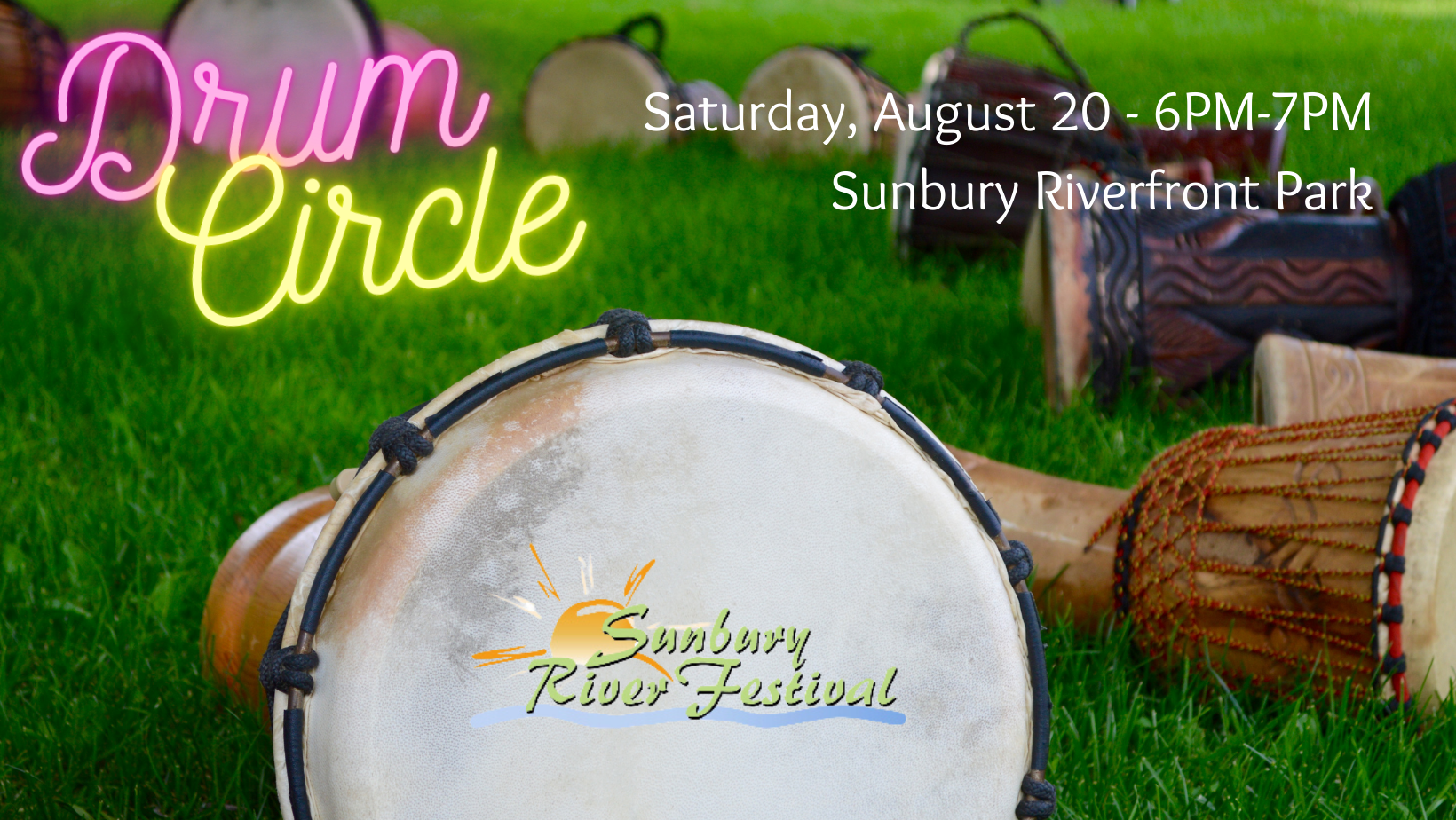 Community Drum Circle
Please come and bring you drum, tambourine, or any sort of hand percussion instrument you'd like to paly (or an extra to share).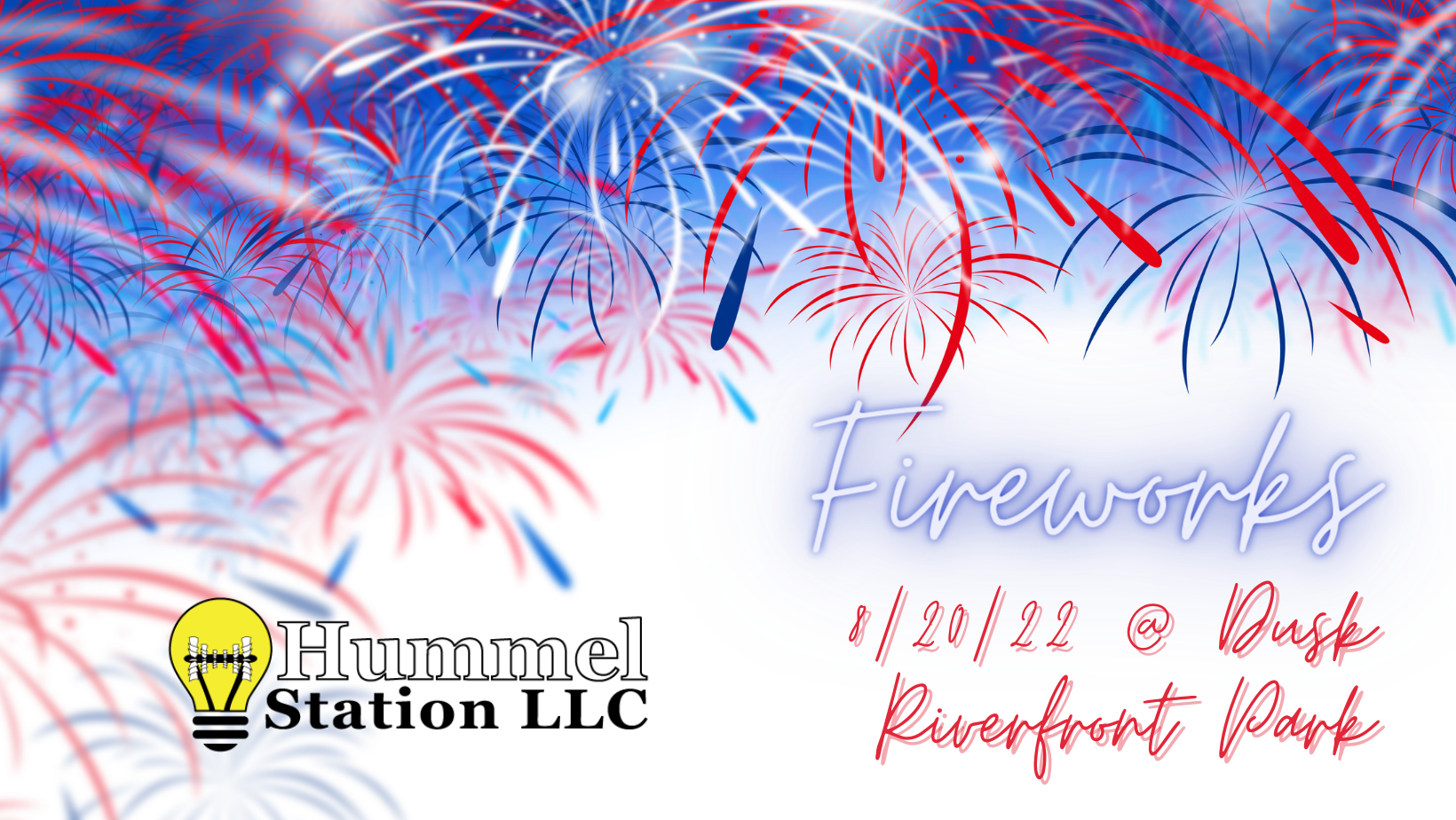 Fireworks Saturday at Dusk
Please join us at Sunbury Riverfront Park on Saturday August 20 for fireworks with Just Lite It.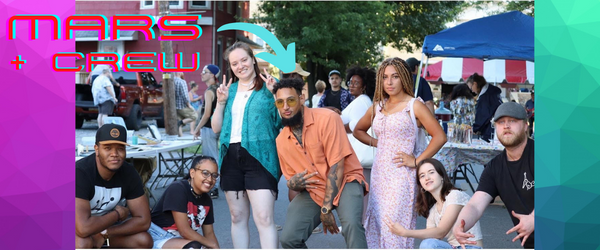 Teen Art Project!
Join local artist MARS for a collaborative mural project being live painted at Sunbury River Festival.
It's open to teens aged 12-18. Get all the details and register here.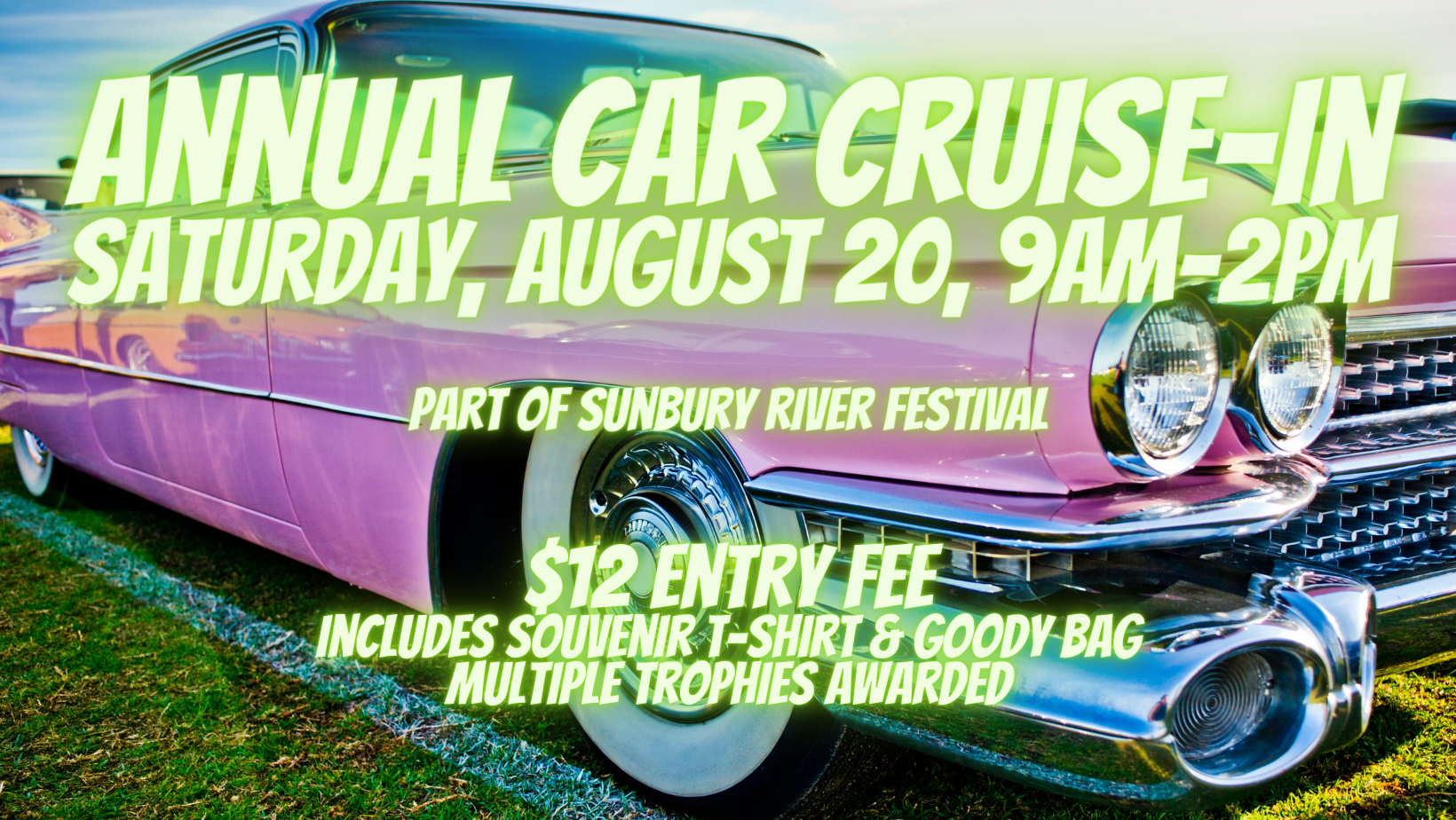 Join us for the Car Cruise-In
Pay the entry fee the day of the event at check-in
Souvenir t-shirt, goody bag, and trophies!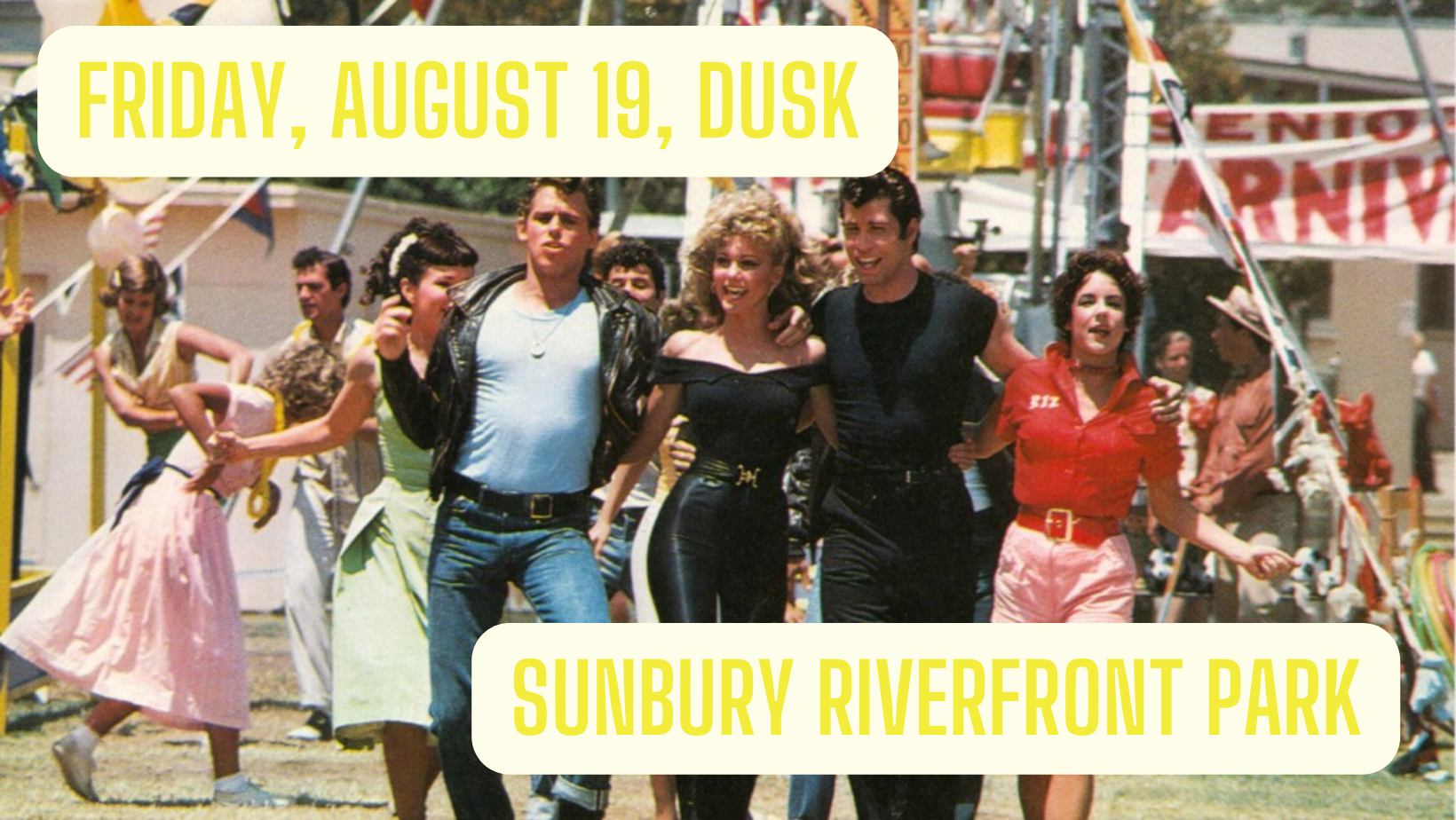 GREASE Movie Screening
Join us Friday evening at Sunbury Riverfront Park for a GREASE sing-a-long!
OK, OK, you don't have to sing-a-long but it'll sure be more fun if you do

Bring a chair, blanket, and your dancing shoes and meet us by the river.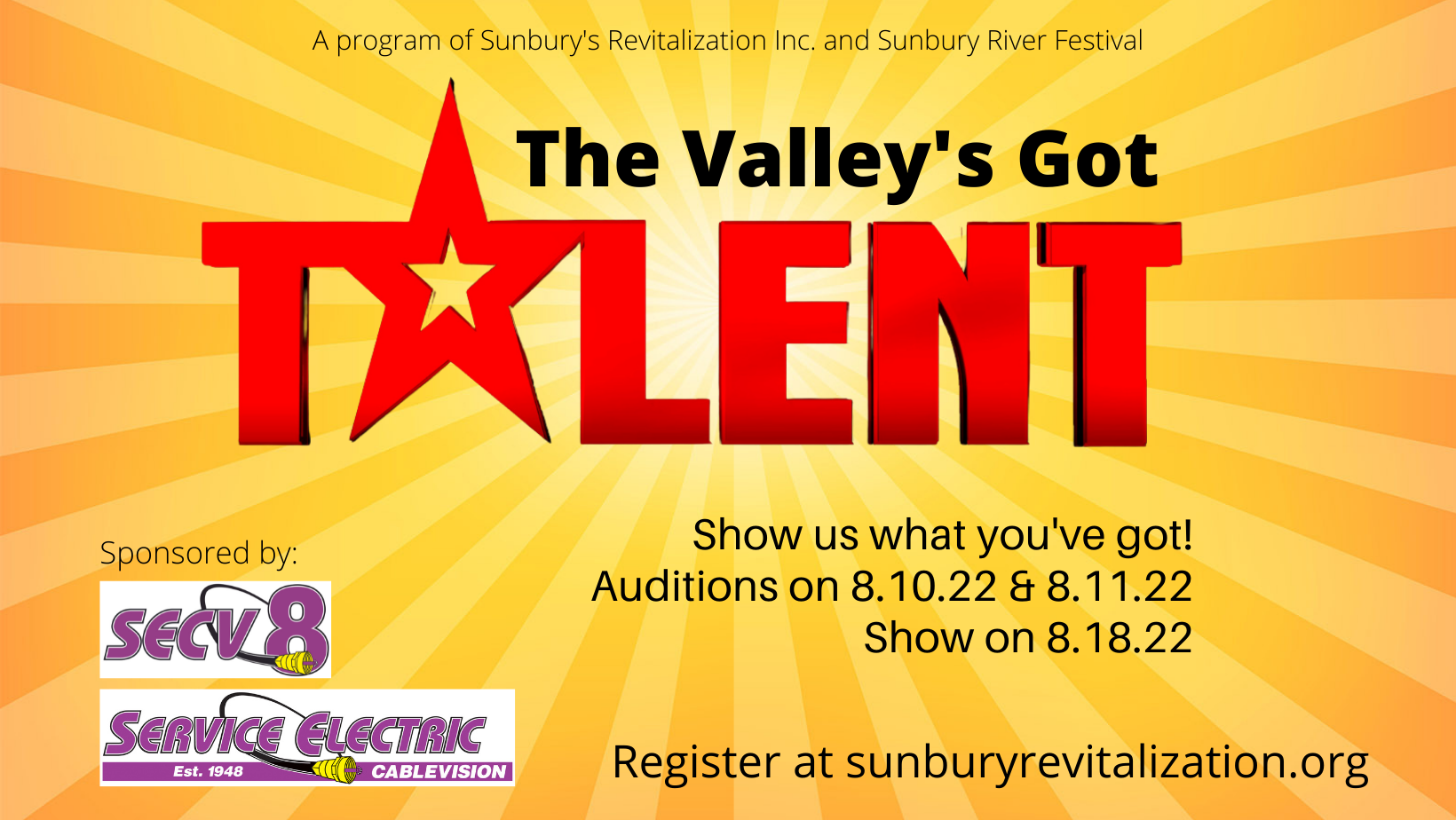 The Valley's Got Talent is back!
Auditions July 27 & 28
Main Event August 18
$700 is cash prizes!
This talent show is modeled after America's Got Talent – any kind of talent, however off the wall, is welcomed and encouraged! Can you throw your voice? Sing? Dance? Play your teeth (yep, we've had someone play a song on their teeth before!!)? Make people laugh? Swallow swords? Do magic? Contort your body? Juggle while riding a unicycle? You get the idea, all talents are welcomed!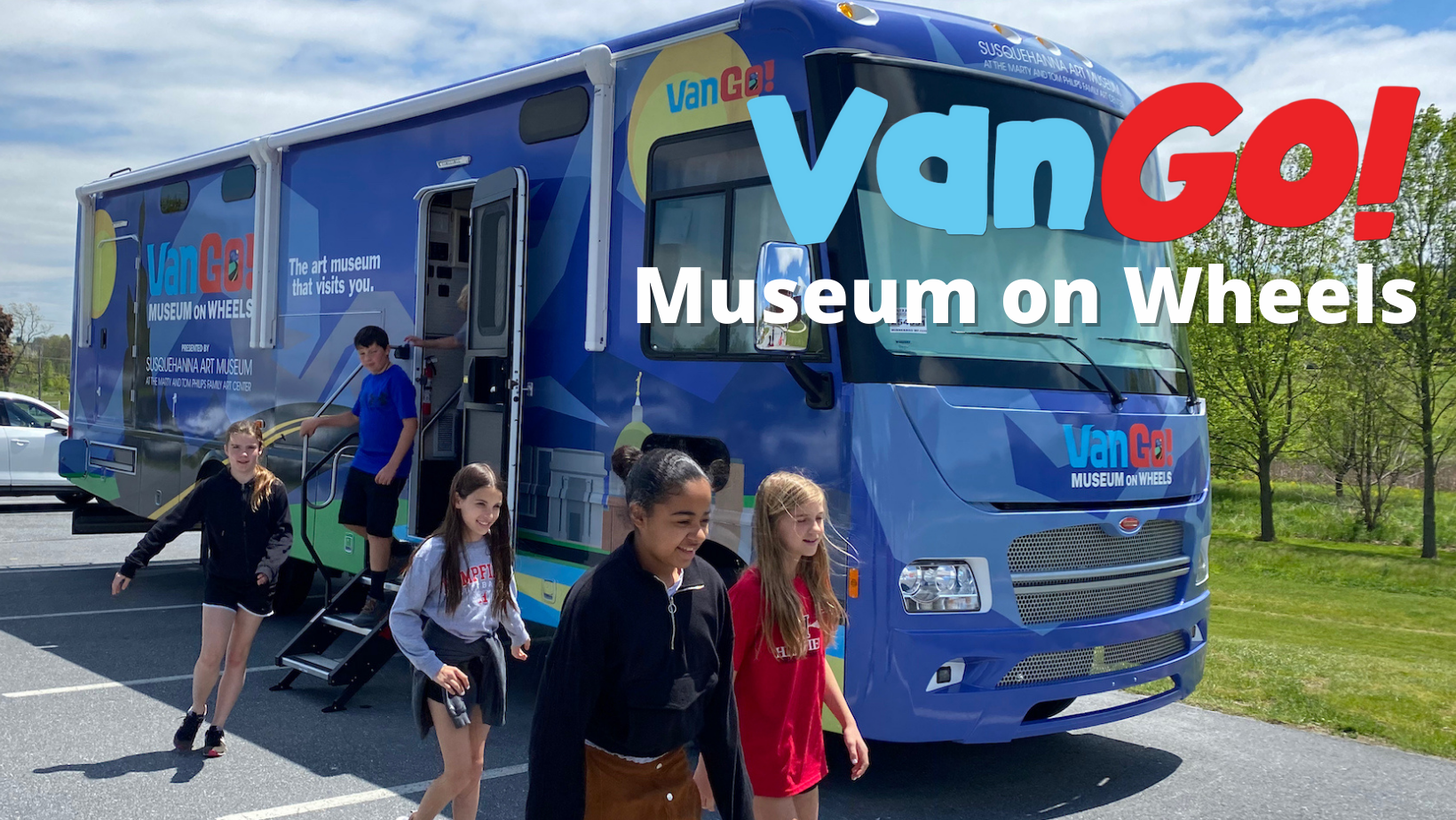 VanGo! Museum On Wheels
VanGo! Museum on Wheels is part of the Susquehanna Art Museum.  The mobile exhibition this year is called Nature in Art and it features eight pieces by artist Victoria Fuller. Her work explores the interconnectedness of nature and humans.
The VanGo! will be on site at Merle Phillips park Saturday from 12Noon to 6PM.
Clyde Peeling's Returns
You've let us know how much you love visiting with the Clyde Peeling's critters so they'll be back again this year!
You can find them Saturdy at 11AM at the Riverfront Amphitheater.
General vendor registration for the 2022 Sunbury River Festival is closed!  Until Friday, August 12 we will still accept a limited number of artists and handmade crafters that do not require electricity or water.  Please complete the online application if you fall into this category and would like to attend.
Sunbury River Festival News
Showcase your talent and join competitors from around the Greater Susquehanna Valley to compete for $700.00 in cash prizes.
Steps to register for the 2022 Sunbury River Festival: Read the event Rules and Regulations (pay special attention to the insurance requirements)Have a digital copy of your insurance certificate handyArtists and handmade crafter may sign a liability waiver in lieu of...
Sunbury River Festival is a wonderful family friendly and free event for the community.  It is also one of two annual fundraisers for Sunbury's Revitalization, Inc.  This event could not happen without the generous support of our event partners. You can learn more about them by clicking on their logos and/or names.