A variety of events and programs throughout the year to entertain and delight!
Market Street Hanging Flower Baskets
What says Spring has sprung like hanging flower baskets?  These baskets add charm and beauty to our historic downtown. Enjoy them as you walk through downtown visiting our shops, restaurants, and bars. Thank you to the City of Sunbury Department of Public Works for hanging and watering them for us!
Learn more…
Susquehanna River Cleanup Project
The Susquehanna River is a highly valuable natural resource. It's also the soul of Sunbury. We want to take good care of her. Every April, a small army of volunteers are organized and deployed to multiple areas along the river and tributaries to pick up as much litter and trash as possible. Hundreds of volunteers have collected thousands of pounds of trash.
Learn more…
Words cannot express our gratitude to those who served our country and community. Banners to honor service men and women and first responders can be purchased. The banners are placed on lamp posts througout the downtown area to hang from May to November.
Learn more…
Sunbury has the best sandwich shops around…but who is the best of the best? The annual Sandwich Stroll makes that determination every June. The public can purchase tasting coupons that can be exchanged for sandwich samples at competing shops. They vote for their favorite to win the People's Choice Award. Meanwhile a panel of judges taste all entries and select the winner of the Judges' Choice Award. It's fun AND delicious!
Learn more…
A family favorite for sure! Once a month in June, July, and August, kids can enjoy a great feature film at the Jesse Woodring Amphitheater in the River Front Park. The evening begins with family-friendly games and activities. Movie starts at dusk.
Learn more…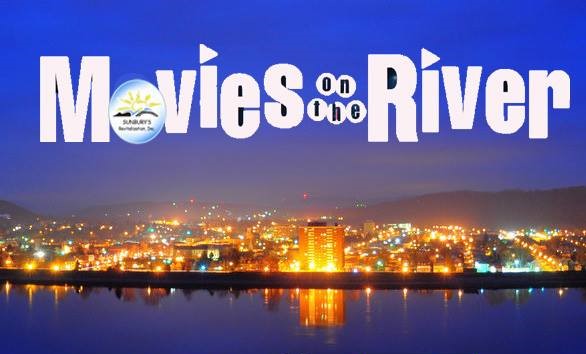 Located at the Heart of the Susquehanna River, Sunbury's history is deeply connected to the river. The Sunbury River Festival honors that history with a community event featuring music, food, and fun for all ages. Join us on the third Friday/Saturday of August!
Learn more…
Held the third Saturday of September, the Brews on Lake Augusta Wine and Beer Festival is a celebration of locally produced wine and beer with live music and a variety of art and craft vendors. A wonderful way to enjoy a Fall day all along the banks of the Susquehanna River with friends!
Learn more…
'Tis the season for gift giving! Shop Local and Shop Small. Sunbury merchants are open late on the first Thursday of December offering discounts and specials to holiday shoppers. Enjoy the festive atmosphere and special features such as carriage rides, holiday music, arts, and crafts!
Learn more…