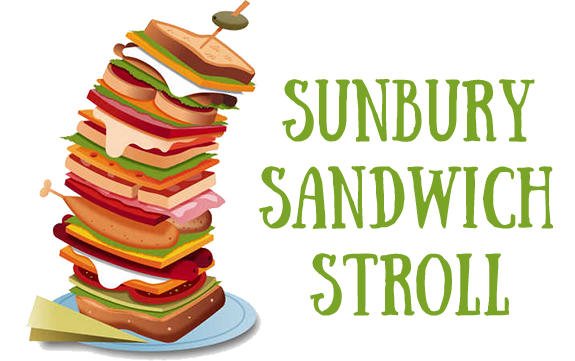 Date : Saturday, June 29th, 2019
11:00 AM – 2:00 PM
Sunbury LOVES sandwiches, so it's only appropriate to celebrate them with our Second Annual Sunbury Sandwich Stroll.
We invite you to join us for a stroll through Downtown Sunbury to enjoy live music and sample sandwiches from our local eateries.
$10 gets you 10 sample tickets. You'll trade one ticket for each sandwich you wish to sample. After you've tried them all, cast your "Peoples' Choice" vote for the best sandwich in Sunbury!
Reserve your tickets online at Eventbrite.  Pick up your sample tickets and ballot starting Saturday, June 29th at 10AM at the SRI office.  No refunds will be given for lost or unused tickets.
Contact the SRI office with any questions.
Participating Restaurants