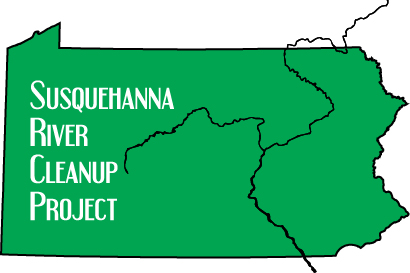 Sunday, April 24, 2022 | 9am
2022 will be the 10th year of our annual Susquehanna River Cleanup Project!
Over the past decade we have collected roughly 65,000 pounds of garbage with the help of over 80 volunteers each year.  In 2021 alone we removed almost 10,000lbs of garbage from the river and river banks with with help from over 100 volunteers.
Join us in cleaning up the river and help make a big impact in protecting and preserving our environment.
Interested in volunteering?
Sign ups for this 2022 Clean Up are closed. We have had an OVERWHELMING amount of volunteers sign up which is completely amazing. There are so many other ways YOU can help clean up our environment. Reach out to us on Facebook and we'll help guide you in your clean up efforts.
The Susuquehanna River Cleanup Project needs your help in continuing to protect the Susquehanna River! The Susquehanna has been named several times as a "most endangered river", and although we may not be able to personally remove chemicals and contaminants from our beloved river, we can remove garbage and debris that continues to get hung up on our shores before making its way to the Chesapeake Bay.  Join us or any cleanup project in the Susquehanna or Chesapeake Bay Watersheds!